The weather is damp and cold in Ukraine. Russia has bombed Ukraine's power grids and heating infrastructure. To survive this winter, thousands of families need a heater. Together, we can help by sponsoring a wood-burning stove with a cooking surface.
To supply one heating stove to one family cost $100 dollars. Great Commission Media Ministries has already provided thousands of families with wood-burning stoves for heating and cooking. Thousands more are needed.
Please consider sponsoring one wood-burning stove for one family in Ukraine. Perhaps it will be the most important gift you can give to a family in their time of suffering.
Thousands of families will face freezing temperatures without heating, especially during the night.  On the front lines, fathers and sons are fighting for their families, wives, children, and their motherland. We can help keep their loved ones warm and alive with the opportunity to cook food as well. Your help is vital to the survival of these families.
UKRAINIANS NEED HEAT 
Electricity and heating options are an issue, with large areas of Ukraine currently without power.  Russia has bombed many of Ukraine's power grids. Ukraine needs our help more than ever. A locally built stove as a source of heat and cooking as seen above can be purchased and delivered for $100. Many are needed. Together we can make a difference, supporting Ukrainians yet another way amidst this devastating war.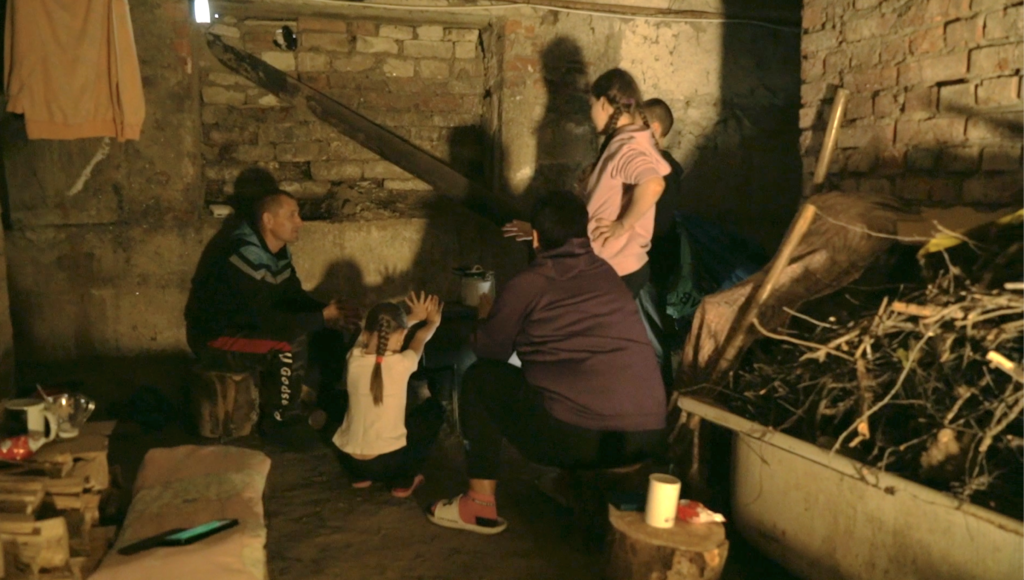 "The Journey Home" evangelism book for war victims
GCMM has produced literature that supports spiritual well-being in both Ukrainian and Russian.  We have been using a 160-page book, called The Journey Home, with content that has been tailored to a country affected by war. At the present time, the goal is to print a total of 300,000 copies. The book includes a number to call for counselling and other assistance services.

Food and healthcare supplies
We delivered food, wheelchairs, hygiene, and dressing supplies to the TERNOPIL warehouse and logistics centre in western Ukraine. From there, the aid is transported to eastern Ukraine, to the Zaporizhzhia centre and villages located in the direction of Mariupol. Also, to the region between Kyiv and Belarus.
More than 8 million people have had to flee the war from east to western Ukraine. As a result, refugees arriving in the west have put stress on the health care services there. Aid arriving from Finland to Ukraine supports the local healthcare in the country, says Hannu Haukka, of GCMM.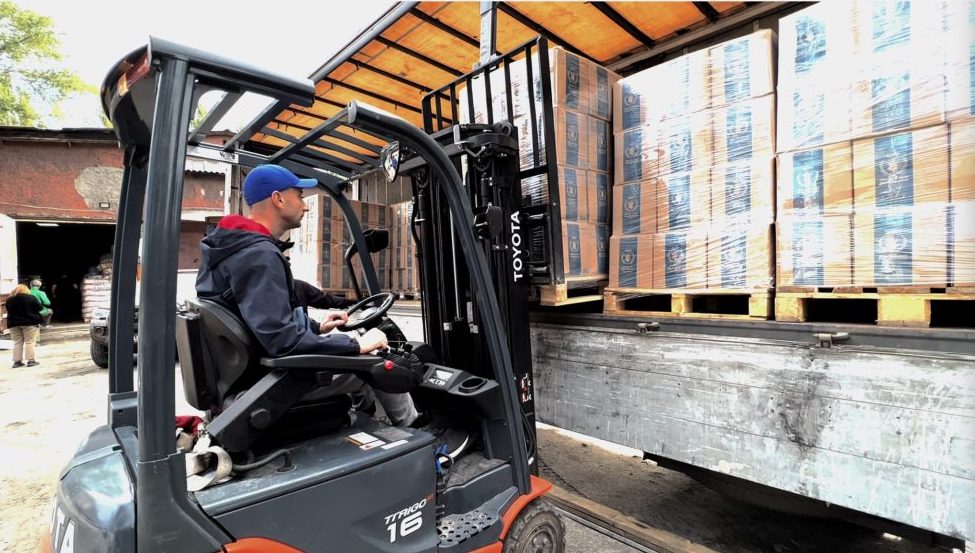 Food aid arrived at the logistics centre In Zaporizhzhia, southern Ukraine
A truckload of 20 tons of food aid arrived at the Zaporizhzhia city warehouse and logistics centre, substantially supported through GCMM's Ukrainian emergency aid from Finland. 
Russia's major attack on Ukraine has caused a large number of civilian casualties and the destruction of civilian infrastructure.
This has forced millions of Ukrainians to flee their homes in search of safety, protection, and help. During the first five weeks of the war, more than four million refugees crossed the border into neighbouring countries and many more have been forced to leave their homes inside the country.
Aid delivered to date
GCMM's Ukraine emergency aid has delivered crisis relief to Ukraine, including:
More than 200,000 packages of food aid to frontline villages • Hygiene products • Thousands of servings of instant soup • Hospital beds • Sleeping pads • Wood-burning stoves @ $100 per unit • Generators and solar panels • Tourniquets for dressing wounds • Medical supplies • First aid • Wheelchairs and crutches • Sleeping bags and Wool blankets • Food • Water • Clothes • Mental and spiritual well-being support
Emergency aid fund donations are being used to help alleviate the suffering of people affected by the crisis in Ukraine. Aid continues. Thank you to all donors.
Medical aid to Ukraine
The need for humanitarian aid in Ukraine is great. People need healthcare services, medicine, clean water, and shelter.
We have delivered wheelchairs, crutches, and hospital supplies to our partners operating in Ukraine from Finland. We have also supplied soldiers with medical supplies, bandages and an ultrasound machine at one of the hospitals.
Financial support from our faithful support group has made it possible to obtain critically needed medicine.
GCMM provides support to local aid workers in Ukraine and its neighbouring countries. The staff of the Pilgrim orphanage serve in significant ways in terms of logistics and delivering aid to villages in need of help.
GCMM offers valuable support for the mental and spiritual well-being of refugees.
The destruction caused by the war is indescribable. The needs of families who have fled the war are immense. Donating to the GCMM Ukrainian Emergency Fund is the very best way to support the families of Ukraine.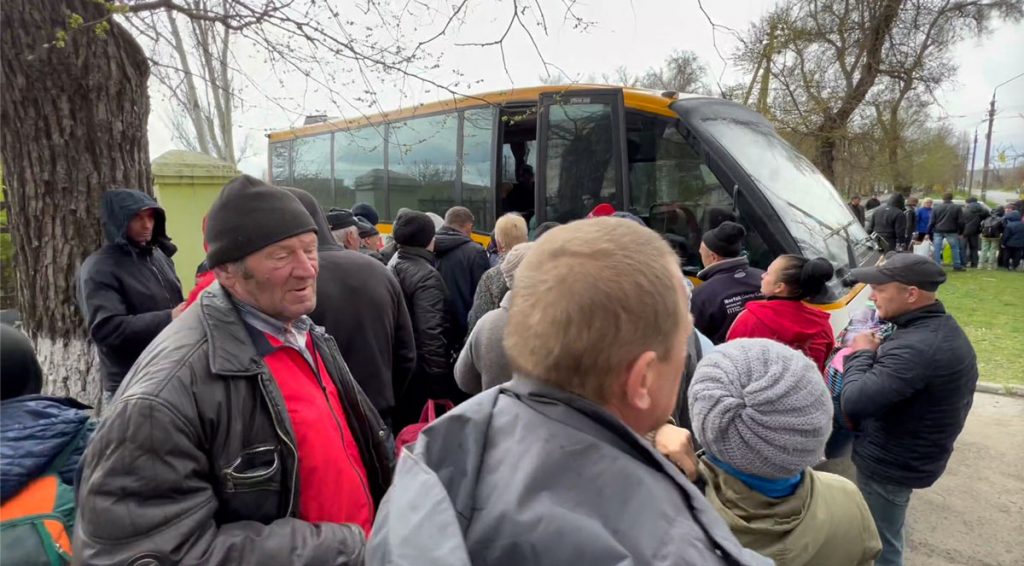 East Ukrainian village evacuations
Our greatest task at hand is to help vulnerable people, such as refugees, asylum seekers, and the undocumented. We help those in need regardless of their legal or social status.
When it comes to helping refugees, it's important to provide new arrivals with the basics: food, water, warm clothes, and a roof over their heads. GCMM offers welcome centre services to thousands of people in private homes as well, by keeping immigration services abreast of homes where refugees are living, and other legalities. Private citizens who have invited refugees into their homes, provide accommodation and can request assistance with food and clothing for their guests as well as help children find schools, daycare services for smaller children and jobs for those able to work.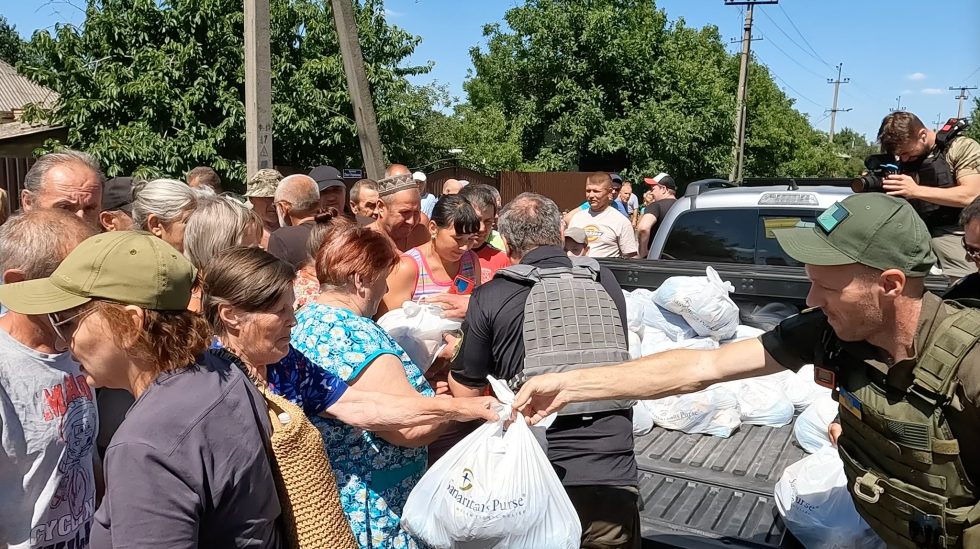 Novoselovka village, Donetsk region. This village belongs to the logistic centres' regular route and delivers food aid every other week.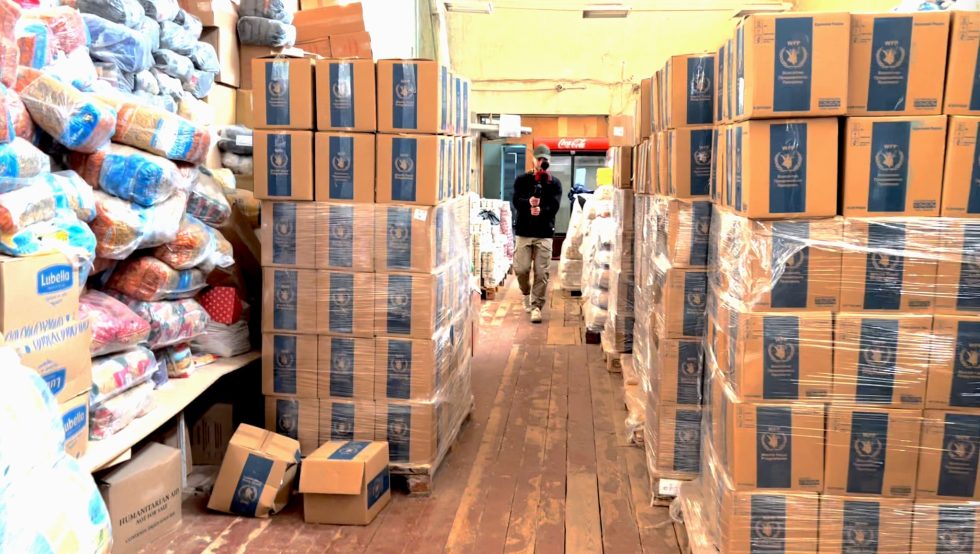 More than 300 tons of FOOD AID have been delivered to the Donetsk region, including the towns of Slovyansk, Izyum, and Lyman, and to villages in the Kherson and Zaporizhzhia regions.